Graeme Johnston / 13 April 2023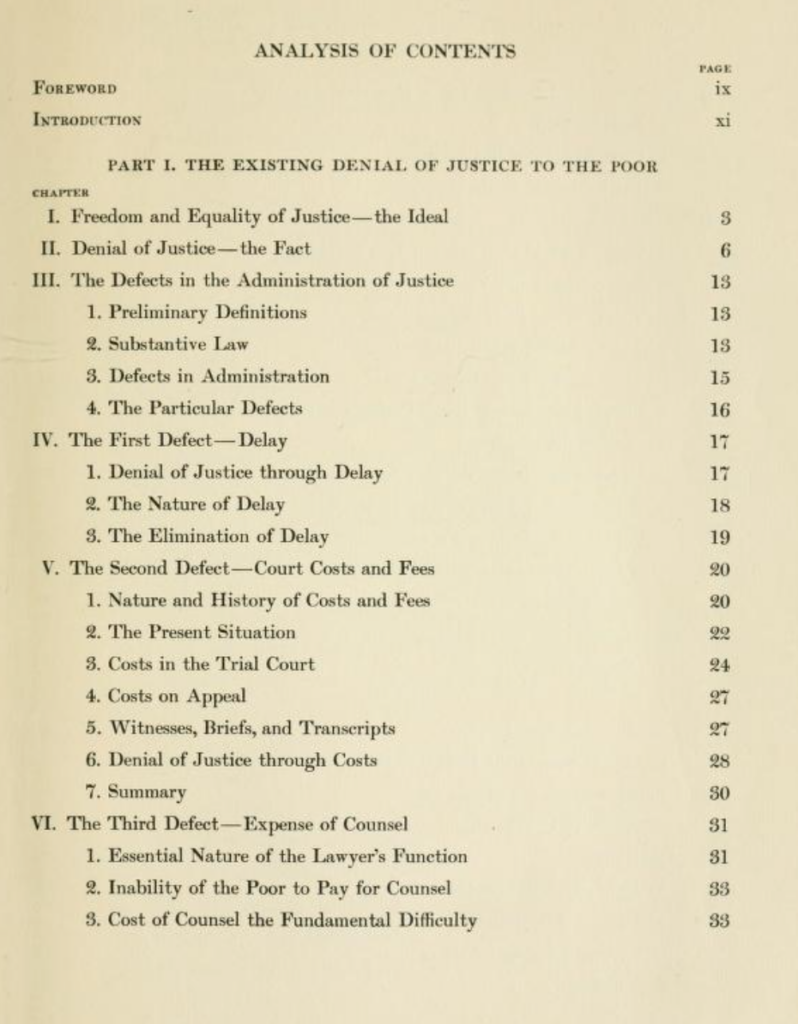 This is just a short piece to introduce the work of Reginald Heber Smith (Reg Smith) who lived from 1889 to 1966, and whose impact on legal work is not as widely known as I think it should be.
He studied law in the years 1910-1914. After that, he became involved in organising legal services in Boston for those who did not have access to justice. He wrote a rather important, influential book about it in 1919. The contents page is from that work. Some familiar issues, as you can see.
In the 1920s, he became a commercial lawyer in New York. By 1940, he was managing the firm and wrote a hugely influential piece called Law Office Organization, covering time recording and more.
I'm not going to say anything more other than to provide some links, which contain the interesting stuff.
I'm not going to attempt to draw conclusions or comment further, as the work is too rich and important for that. I hope you find it interesting.
Notes:
A fuller discussion of Smith's work on time recording is here, including a link to his 1940 work on JSTOR.
I assume the reference to Warwick in the obituary is to the kingmaker of English 15th century history. Corrections welcome if I'm misreading that!